I'm still in disbelief that we are already in the month of May! It feels like March just begun not too long ago...
Anyways I have a few favorites from last month, and have remained so until now, which I would love to share with you all! My monthly favorites range from tv shows to body products and they can change every month or remain the same for several months at a time. So here are my March favorites, just in time before April really takes off.
Spoiler warning, this post contains some spoilers to a few anime and kdramas.
.
I recently bought these bright and long lasting slip-stain crayons which have quickly become my favorite. I might do a review on them soon!
♡ Kdrama ♡
Kill Me, Heal Me


♡ Manga ♡
The Ancient Magus Bride literary stole my heart and complete interest by the first few pages of the first chapter. It's so unique and takes such an unfamiliar turn of events --for a shoujo manga lover such as myself anyways -- i couldn't help but be drawn buy it's enchanting story. Its fairly new and is only a little more than a year old since its first release and the first printing of volume one come out just a week ago!! I may just pre-order the English version if I find a seller online. It's a really good read and I would highly recommend it to anyone.
HareKon
♡ Anime ♡
Death Parade
7 deadly sins/ Nantasu no Taizai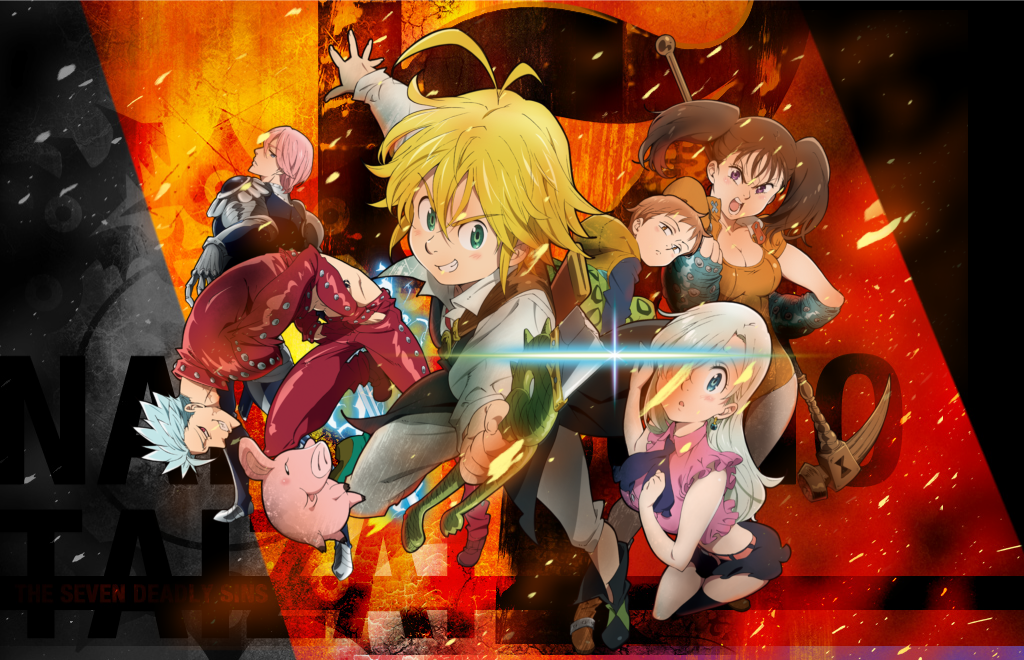 I begun watching 7 deadly sins on a whim. I wasn't particularly sure what t was about nor is it a genre I would typically approach (the few action,adventure/shounen anime I watch are like Naruto and Fairy Tale to name a few). So I decided to be a little spontaneous and give it a try, especially because I ad already caught up with two other anime I was watching at the time; Kamisama Kiss
(which is next on the list)
and Death Parade. I came to like this anime because of its unique and spontaneous story, and theme. I would recommend this to anyone as well.
*Spoiler warning* Ban, Hawk and Diane are my fave characters!
Kamisama Kiss season 2
Thank your reading this very late post! I still wanted to hare my little pleasures which I had already prewritten about even if I was a little late to post them.
As always, I highly recommend the anime and mange listed above if you are into anime and even if you aren't! They have really great stories and you may just find you like them as well.
Follow me on: