Hello! Here are my list of sponsors! If you choose to purchase from them, you can use my c codes for special discount for up to 10% off!
For my reviews on their products, take a look here!
Japanese Fashion
Circle Lens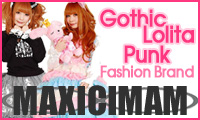 Figurines, Cosplay, dvds, Jmagazines etc!
Use the code "misumipyon"for discounts!